COMPLETE ENGINEERING DESTINATION
PROFICIENTLY ENVISIONED
Engineers & Machinists
INTELLECTUALLY DISCIPLINED
Production Process
Extraordinarily VERSATILE
Materials, Process and Products
DISTINCTLY ETHICAL
People, Procedure & Business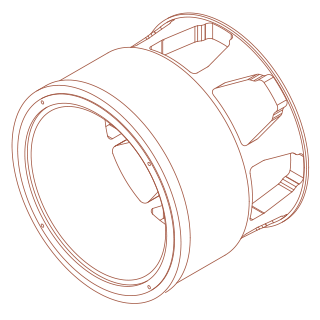 OIL AND GAS
Our expertise and know-how in the manufacturing of crucial and essential components and parts such as valves, actuators, cylinder tubes, stems, trim parts, liners, plugs etc., have helped us in serving the petroleum industry by supplying accuracy to design and purpose.

EXCAVATION AND MINING MACHINERY
We possess expertise in the supply of highly precise components for heavy equipment that cater to mining, quarry, stone crushers, rigs, hydraulic cylinders, valve blocks, and conveyors that require accuracy and functionality, which we deliver in all our industrial projects.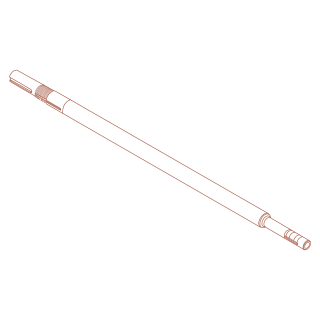 MOTOR SHAFTS
Geco specializes in engineering a wide array of precision shafts for motor and pump industries through a superior series of CNC turn mill machines and cylindrical grinding machines.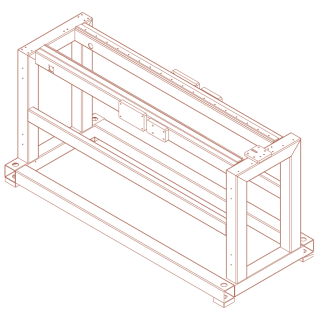 MACHINE BUILDING
Catering to varied industries that include textile, plastic processing, construction, etc., we are pioneers in the production and supply of high-precision machined components to OEM manufacturers.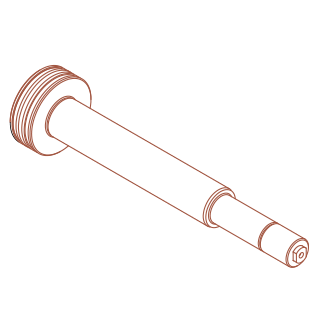 HYDRAULIC COMPONENTS
At Geco, we expressly evolve, design, and produce highly accurate and faultless components catering to high-precision hydraulic valves and other related components such as pistons, tubes, cylinder bases, etc, that cater to varied industries including textile, plastic processing, construction, etc.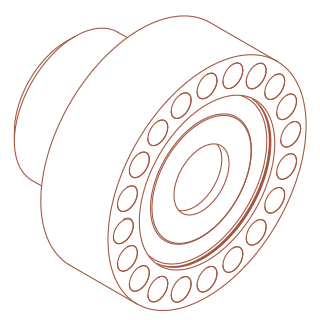 AUTOMOBILE INDUSTRY
We supply all essential and crucial components that are indispensable to the automobile industry and deliver structures and mechanisms with absolute accuracy and precision.
We have a breadth of experience encompassing all sectors of the engineering infrastructure and our flexibility of machines along with our strengthened technical solutions helps us to work on the complicated machining process which we always focus on to meet our business demands. We have been providing our clients with reliable solutions to their most complex engineering requirements. Today, we have been recognized in the current competitive environment as one of the most special machining processes, across the entire engineering fraternity for our strength in advanced machining methods, along with our creative and fresh approach toward our clients to attain state-of-the-art outcomes. We find solutions to the challenges of our time and create infrastructure for modern engineering societies.

At Geco special machiners, we focus on innovation, precision, functionality, and cater to all
aspects of industrial engineering needs
One Stop Solution for complete engineering products
Our 60000 sq ft expanse of machine shop combined with state of the art facilities has been significantly upgraded to supply the highest standards of quality and enable our engineers to deliver on-time products with high precision. We own a wide variety of futuristic manufacturing facilities in the city along with our key highlights.
WE PLACE PRIDE IN OUR EXEMPLARY PRINCIPLES
All our units are quipped with EOT cranes and supported by power backups
QUALITY IS OUR ATTITUDE - NOT JUST A PROMISE
Geco's well-equipped testing facility has a highly qualified team backed with strong knowledge, and vast experience with their uncompromised ethics, and workflow structures, ensuring the products are delivered with high precision every time and on time. 
Geco group stands for its strong values on which it was incorporated. Starting with its founder, S.A. Muthusamy M.I.E (University of Portsmouth-UK).  The company has strengthened its integrity and vision over time.
Geco group was founded in 1977 for manufacturing stone crushers. It has kept up with industrial changes and its growing demands for the past four decades while providing various services to numerous industries. The Geco group comprises of 5 divisions which include joint ventures with Bicelli S.R.L, Italy and Ulmatec, Germany.
As the demand for super finishing jobs increased, Geco Special Machiners (An ISO 9001:2015 company) was set up and equipped with highly qualified professionals along with ultra-modern machines, special super finishing machines for grinding and honing under one roof, and state of the art facilities to manufacture valves & valve components, transmission shafts, trim parts for machine-building industries, earth moving equipment spares, compressor spares, hydraulic cylinders spares as well as all general engineering parts.